Currently, NB-IoT Internet of things communication technology has entered its comprehensive deepen application stage, which brought up application cases with millions of connections in multiple vertical industries. Goldcard Smart Group Co., Ltd as a smart utility solutions provider, who is in the leading position in China and also advanced internationally, with its forward-looking strategic thinking, took the lead to achieve the NB - IoT technology application in the field of public utilities, and further brought big data, cloud computing and other information technology into the utilities operation management, promoted the digital transformation and upgrading of the industry.
Solid Growth


Q1 2019
Q1 2018
Year-on-Year growth

Business Revenue

(10k RMB)


44,616.35
37,768.73
18.13%
Net profit contributable to shareholders
10,773.44
8,791.88
22.54%
Basic Earnings per share
0.25
0.21
19.05%


Q1 2019
Q1 2018
Year-on-Year growth
Total Assets
473,474.32
456,396.48
3.74%
Net assets contributable to shareholders
358,956.56
348,493.34
3.00%
Invest the future, grow together
In the first quarter of 2019, the R&D input reached RMB 3,35733 million (RMB 2,334.00 million in the same period of 2018), an increase of 43.84% year-on-year, 19 patents were granted, 24 software Copyrights were obtained, and 36 major R&D projects were carried out.
In the digital era, Goldcard not only provides high value, high performance products and leading solutions for public utility companies, but also continuously explores new technical forces to innovate business models and provide customers with personalized experience.
Deepen application

In early 2019, together with Nanjing Towngas, we launched the first shot that NB-IoT smart gas meter enter the market
Helped Guangzhou become the first city in the gas industry to deploy over 200,000 NB-IoT smart gas meters

Participated in the deployment of 4 million + NB-IoT smart gas meters in Tianjin in the coming years

Delivered over 250,000 NB-IoT smart gas meters, assist in the blue-sky protection battle

Standard establishment
The standard《Narrow band Internet of Things technology (NB-IoT) based smart gas meter reading system》was published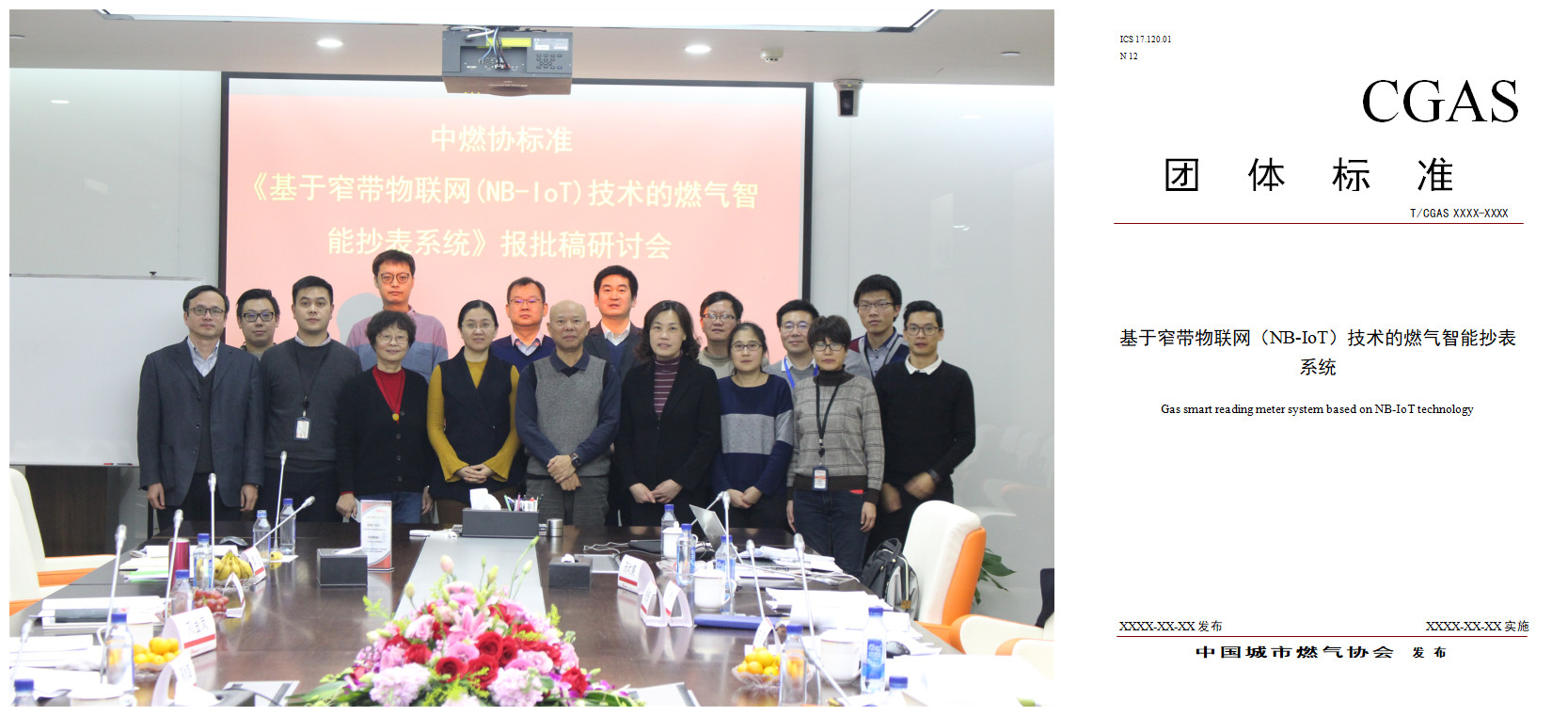 Contribute in the standard establishment, leading the development of smart gas industry

Informatization construction under DT era
Build smart gas brain
● Further digging big data and AI
● Rebuild gas company operation architecture
● Break data island

Extend to water industry
● Extend SaaS cloud service into the water industry
● Increase the application of IoT on the pipeline
● Push the construction of big data model
Classical case
Goldcard subsidiary ENESYS software launched the construction of a new customer service platform for Hangzhou gas, to create a typical benchmark for the industry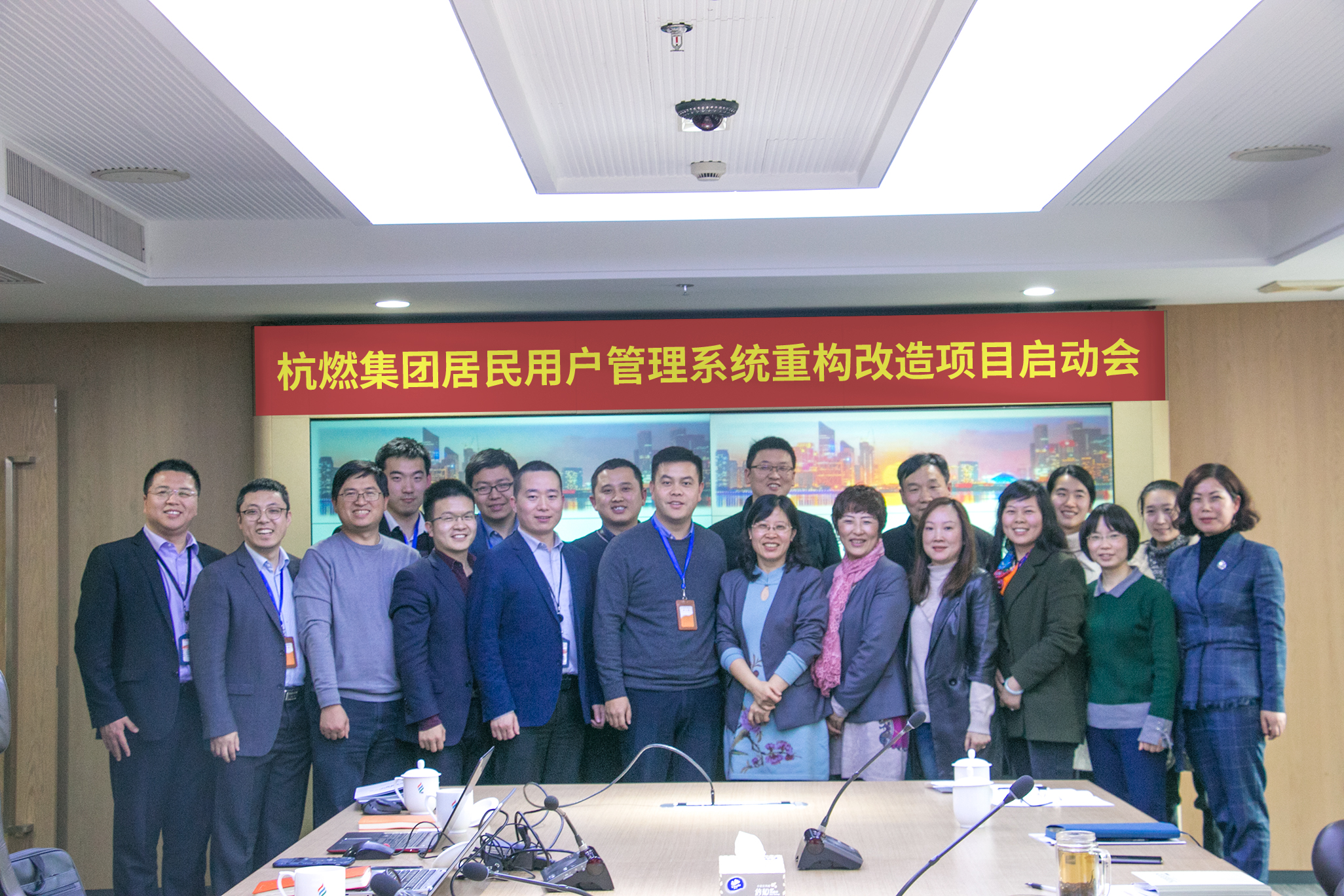 Build more accurate measurement
● Electronic measurement took its first step
● Electronic measurement is a new technology that leading the next step industry reforming of gas, water, etc..
● Goldcard electronic measurement products have been certified by the market after years pilot run.
Thermal gas meter, ultrasonic gas meter etc. have attracted a lot of attentions from the gas companies.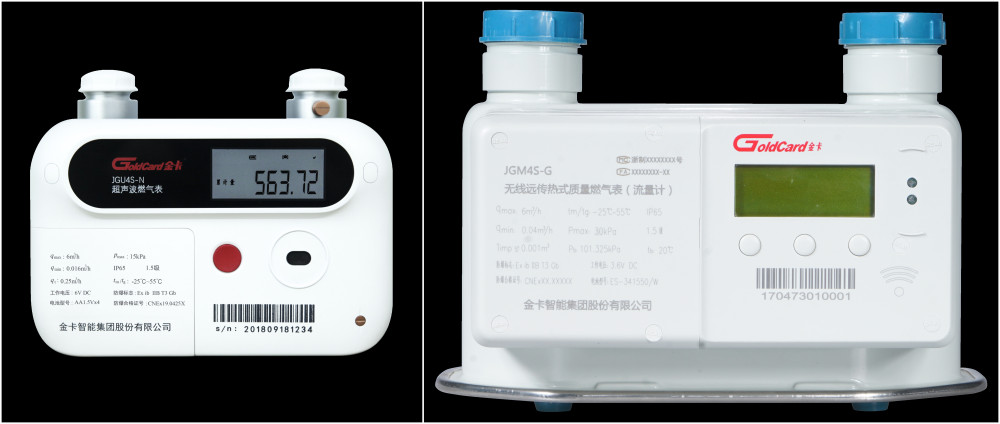 Calibration equipment is playing an important role
● There will be transforming on the three meter calibrations
● delivery calibration , 3rd party calibration , intermediate calibration
● The requirements on calibration technology is getting higher due to multiple scenes applications

● Ensure safe gas and gas meter using
Social responsibility, let love grow
Middle of February, Goldcard charity foundation practiced "One Belt and One Road" and donated medical equipment to Arusha, Tanzania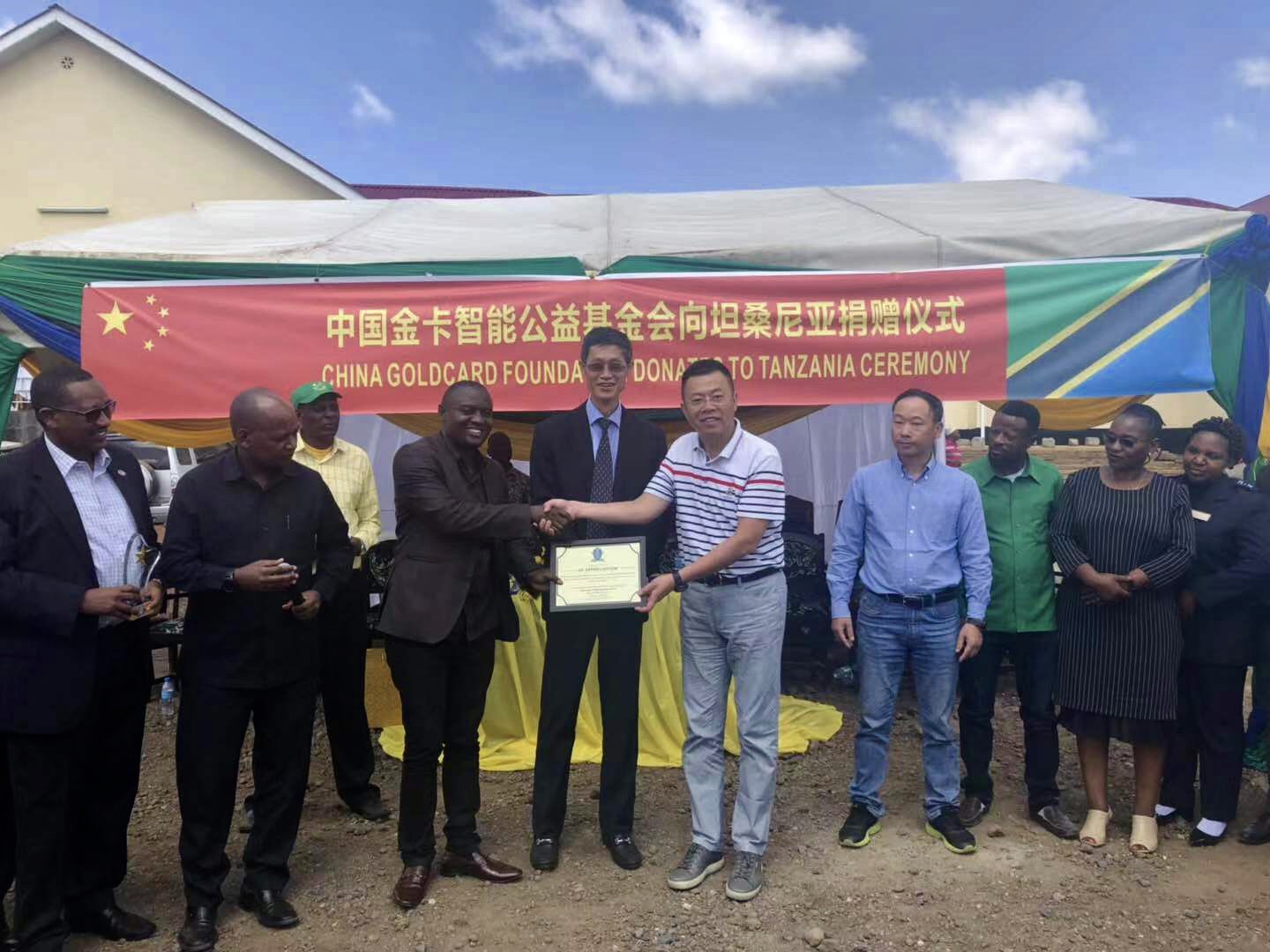 On March 9th, Goldcard charity foundation went to Yuhang district, Hangzhou disabled persons' federation, to share care and spend happy time with deaf children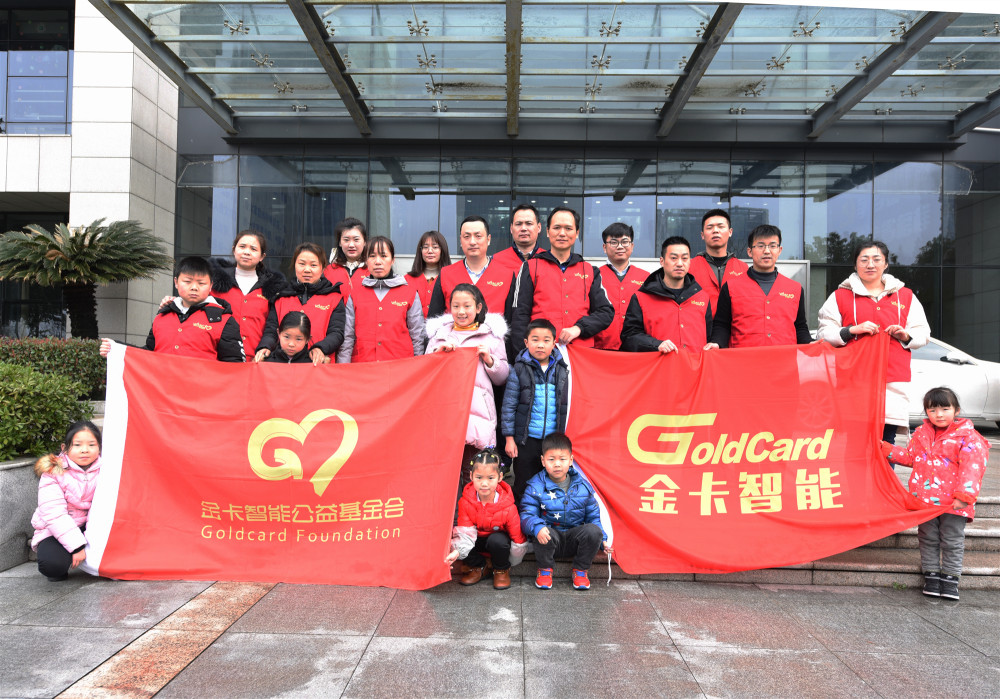 On March 12th, Tancy instrument, a subsidiary of Goldcard smart, participated in the public benefit activity themed "gathering the force of youth and creating the forest city"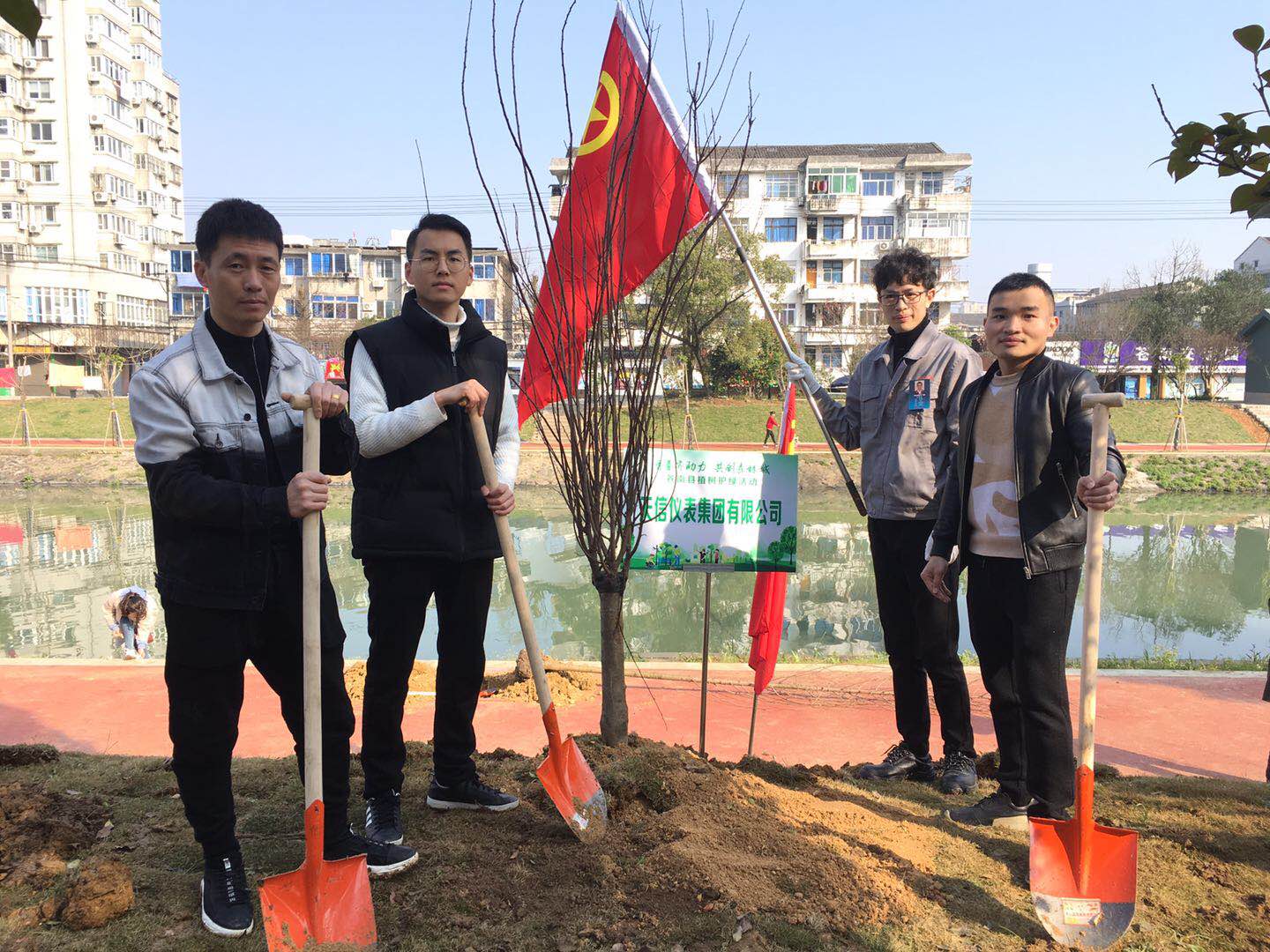 On March 26th, Goldcard charity foundation set up the "Goldcard Smart Education Fund" in southeast university.